Stormy Panels 3D-Printed Wall Sculpture Evokes Movement and Turbulence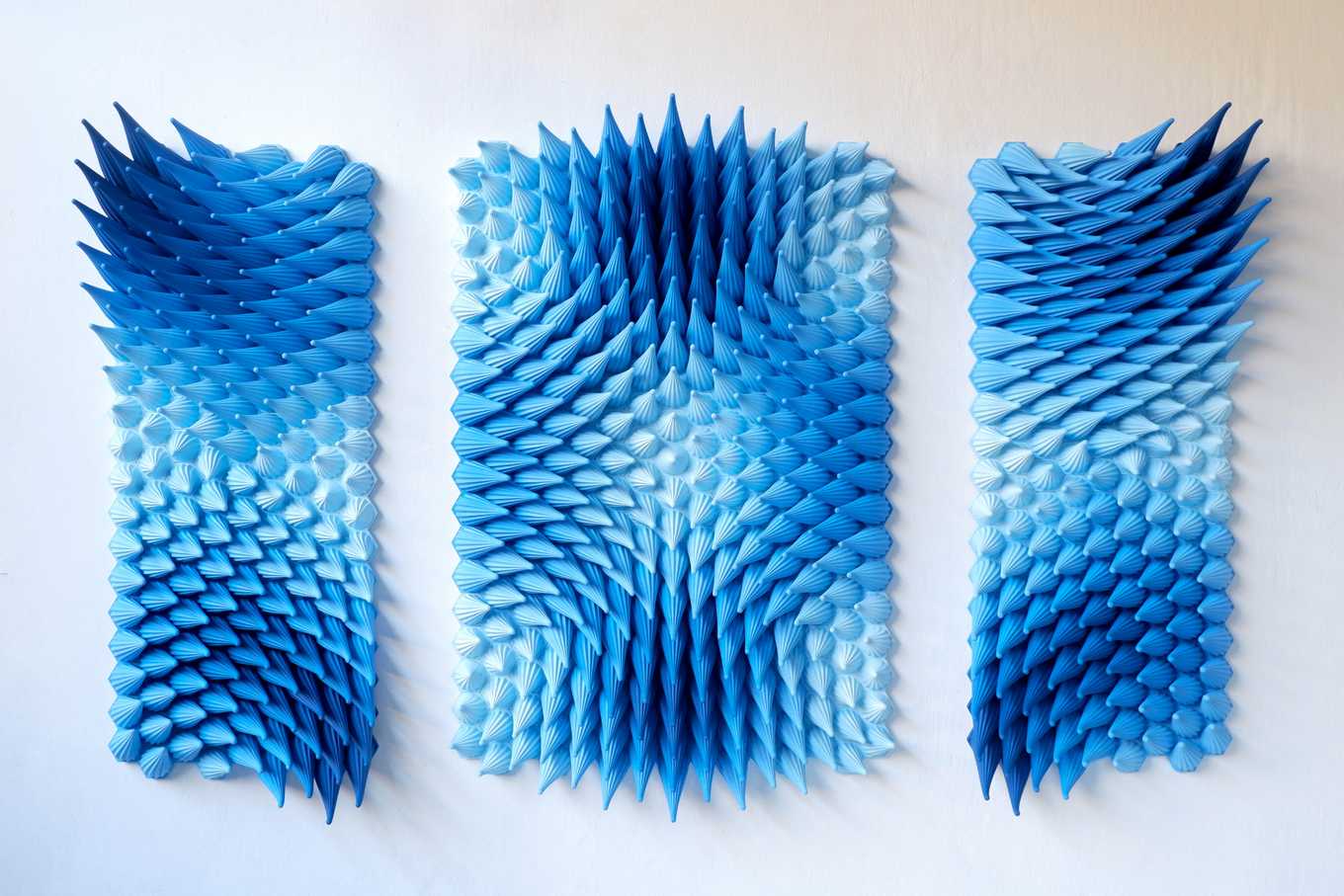 "Stormy Panels" is a 3D-printed wall sculpture that consists of three panels, with a larger center panel and two smaller outer panels. The individual pieces of the "Stormy Panels" sculpture are arranged in a way that creates the impression of being pushed around by a dynamic current of wind.
The sculpture's texture, combined with its arrangement and color gradient, creates a sense of movement and dynamism that draws the viewer's attention. The use of 3D printing technology allows for a high degree of precision in the sculpture's design, enabling the artist to create intricate and complex shapes and textures.
The title of the sculpture, "Stormy Panels," evokes a sense of turbulence and movement, which is reinforced by the sculpture's visual elements. The piece suggests the power and beauty of natural phenomena, such as a stormy sea or a strong wind, while also highlighting the potential of digital technologies to create stunning works of art.
| | |
| --- | --- |
| Size | 10.5in x 10.0in x 3.2in (27cm x 26cm x 8cm) |
| Material | PLA Bioplastic, Acrylic Paint, Stainless Steel Hardware |