Mesmerizing 3D-Printed Wall Sculpture: Ring of Fire Captures the Essence of the Sun in Unique Abstract Design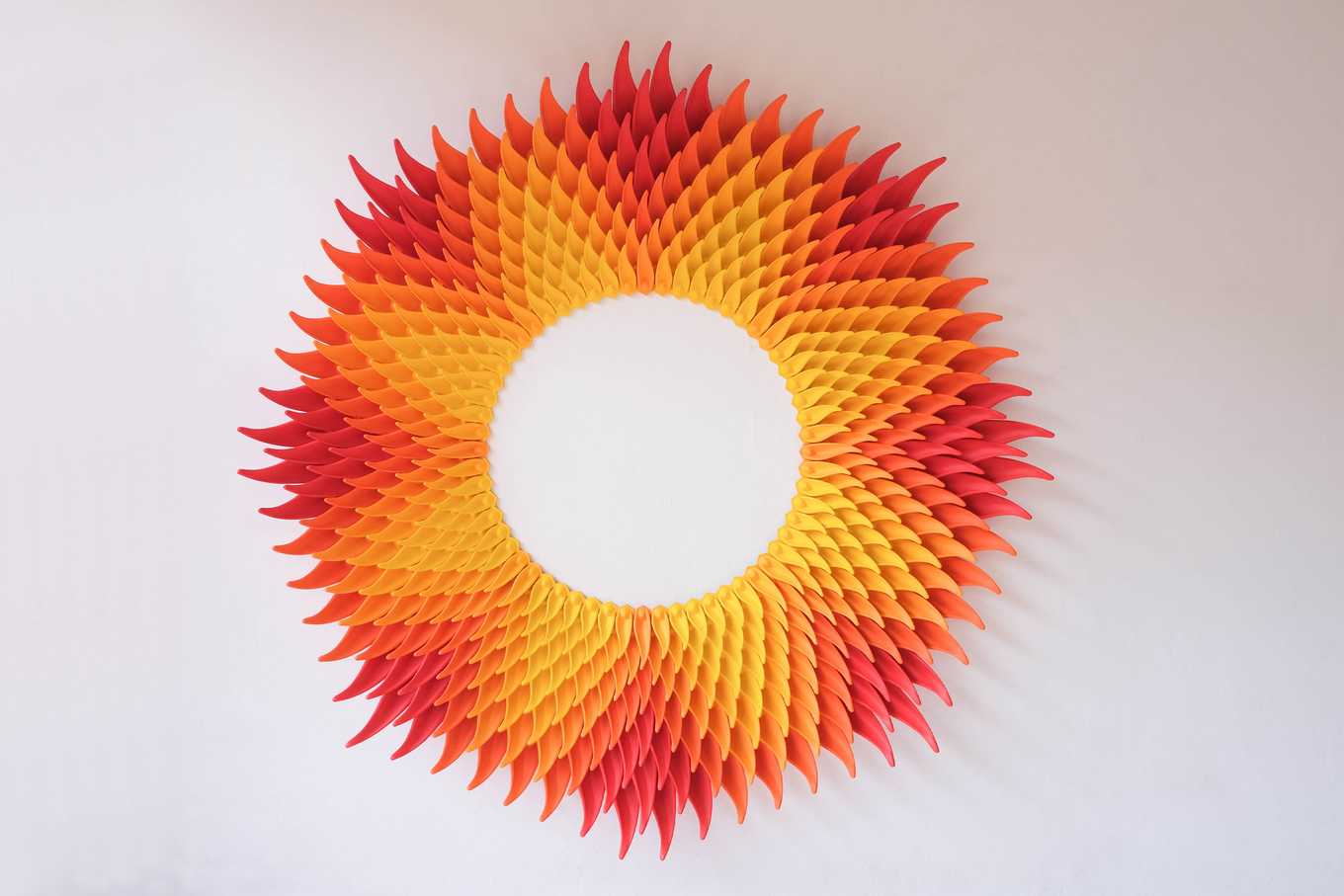 "Ring of Fire" is a mesmerizing 3D-printed wall sculpture that captures the essence of the sun in a unique and abstract way. The sculpture features 480 individual petal pieces arranged in a ring, each with a unique shape that together, forms a dynamic pattern of eight rays that radiate outwards.
The gradient of bright yellow to red follows the rays, creating a mesmerizing and intricate flower pattern that draws the viewer in and inspires a sense of wonder and awe. This artwork is a testament to the power and versatility of 3D printing technology, allowing for the creation of intricate and dynamic forms that capture the essence of the natural world in a unique and abstract way.
| | |
| --- | --- |
| Size | 57 x 57 x 7.5 in (145 x 145 x 19 cm) |
| Material | PLA Bioplastic, Acrylic Paint, Stainless Steel Hardware |