Contemporary Wall Sculpture | Modern Dimensional 3D Wall Art Mosaic | Abstract Relief Sculpture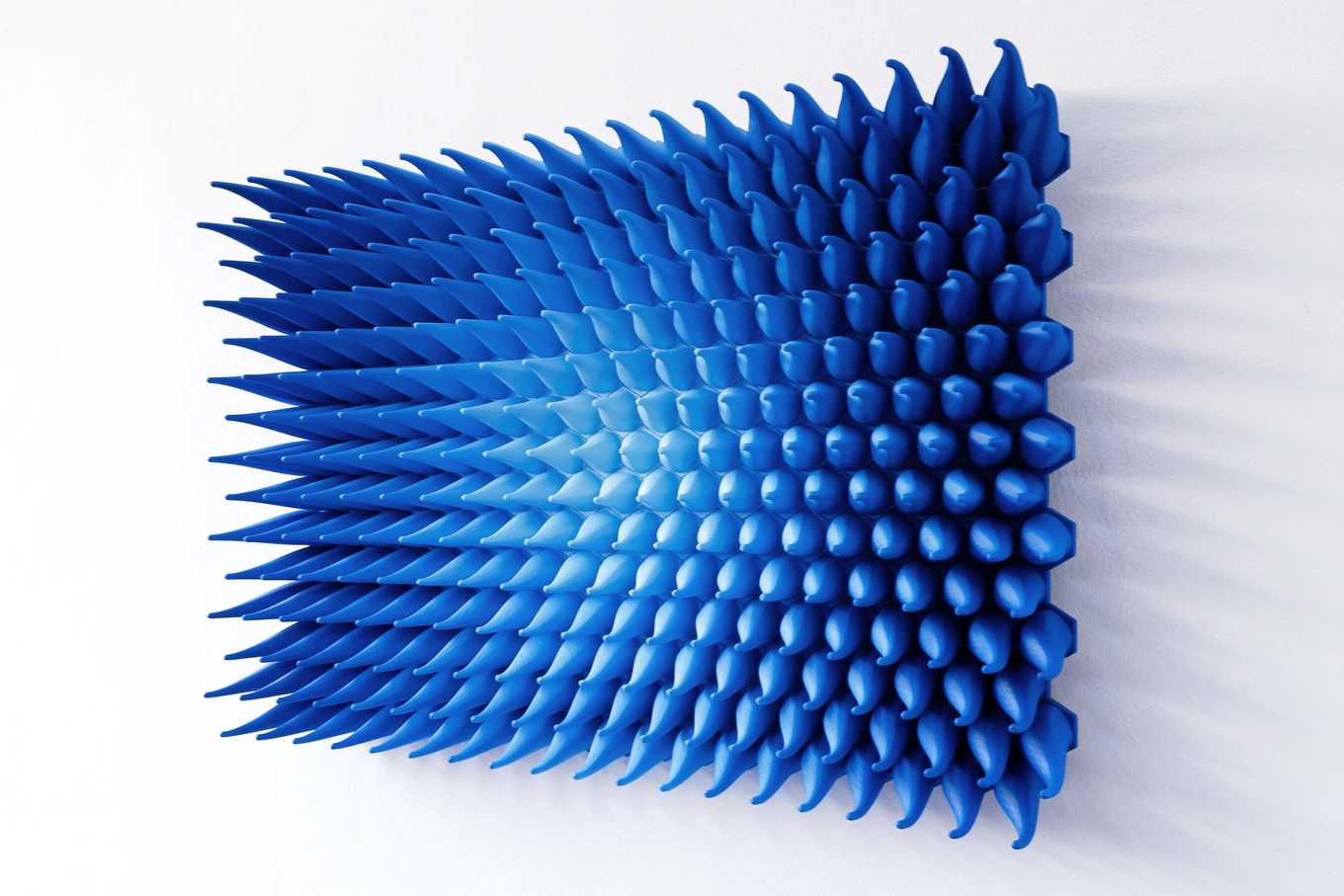 "Ocean Deep" is an abstract 3D-printed wall sculpture that evokes the beauty and mystery of the ocean depths. The sculpture features a striking gradient of blues, moving from a soft, light hue at the center to a deep, dark blue at the edges, with the individual pieces radiating outwards like the ripples on the surface of the ocean. The texture of the individual pieces creates a sense of depth and movement, inviting the viewer to imagine themselves looking up towards the surface from the depths of the sea.
This artwork captures the essence of the ocean in an abstract way, with its fluid and organic shapes and its interplay of light and texture. "Ocean Deep" is a testament to the power of 3D printing technology, allowing for the creation of intricate and dynamic forms that evoke the natural world. Whether displayed in a home or office setting, this sculpture is sure to inspire and delight all who behold it, offering a mesmerizing glimpse into the depths of the sea, and the endless creative possibilities of 3D printing technology.
| | |
| --- | --- |
| Size | 34in x 24in x 4.5in (87cm x 62cm x 11cm) |
| Weight | 14.8 lb (6.7 kg) |
| Material | Eco Friendly Plastic, Enamel Paint, Stainless Steel Hardware |