Captivating Air Currents and Dynamic Forms: Experience the Mesmerizing 'Diverging Storm' 3D-Printed Wall Sculpture Panels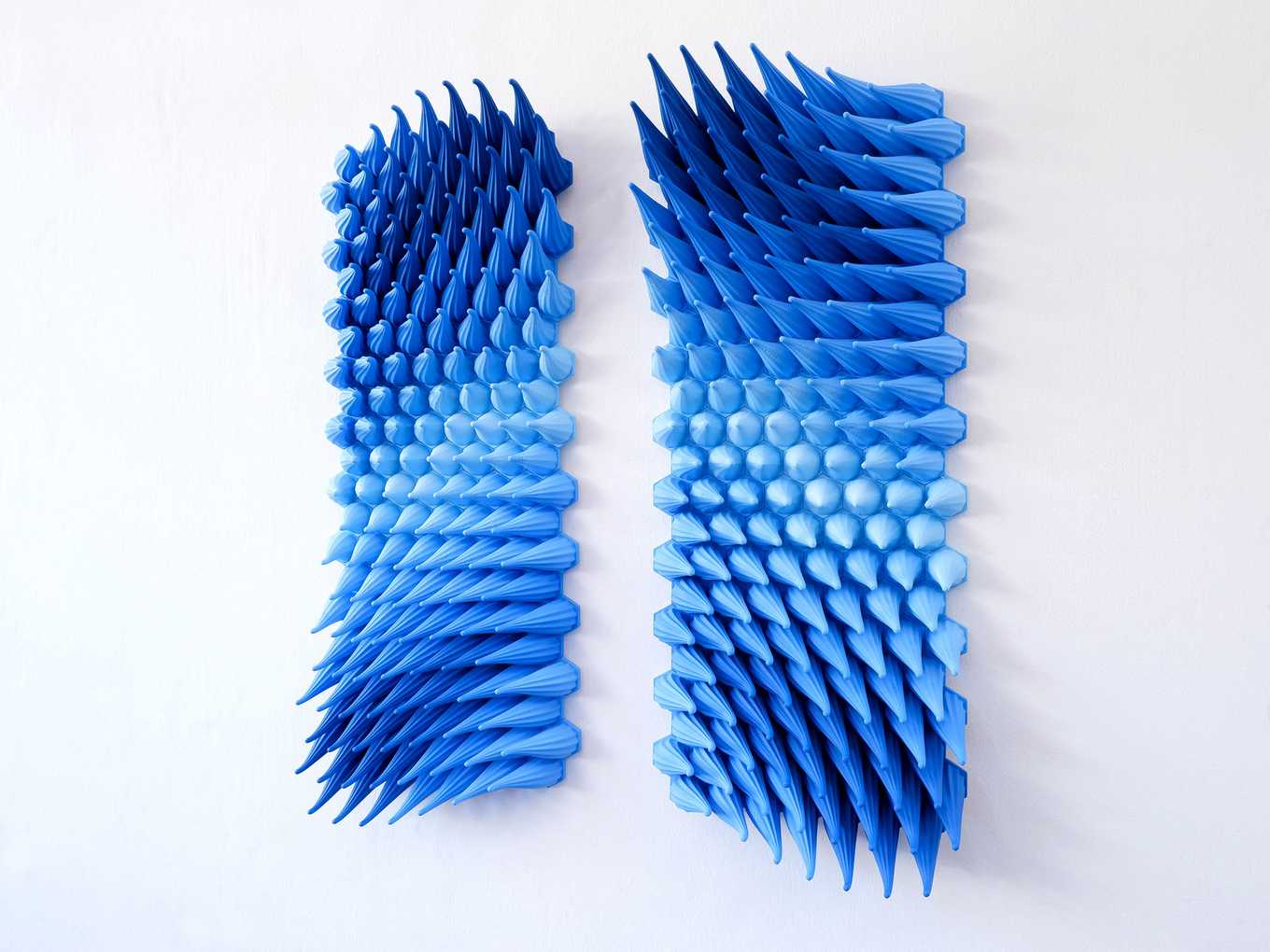 "Diverging Storm" is a mesmerizing set of 3D-printed wall sculpture panels that captures the dynamic energy and movement of powerful air currents. The set consists of two mirrored panels, with a striking gradient of blues moving from a soft, light hue at the center to a deep, dark blue at the edges. The individual pieces of the sculptures create a sense of flowing wind and turbulence, as if the force pushing the pieces is diverging, and the texture of the pieces further enhances this sense of movement.
This artwork is a testament to the power of 3D printing technology, allowing for the creation of intricate and dynamic forms that evoke the natural world. With its flowing and windy effect, "Diverging Storm" captures the essence of powerful air currents in motion, reminding us of the awesome power and beauty of nature. Whether displayed in a home or office setting, this sculpture is sure to inspire and delight all who behold it, offering a mesmerizing glimpse into the creative possibilities of 3D printing technology.
| | |
| --- | --- |
| Size | This piece includes two panels each measuring 14in x 34in x 5in (35cm x 87cm x 12cm) |
| Weight | 14.8 lb (6.7 kg) |
| Material | Eco Friendly Plastic, Enamel Paint, Stainless Steel Hardware |