Abstract 3D Flower Wall Sculpture | Modern Dimensional 3D Wall Art | Pink Relief Sculpture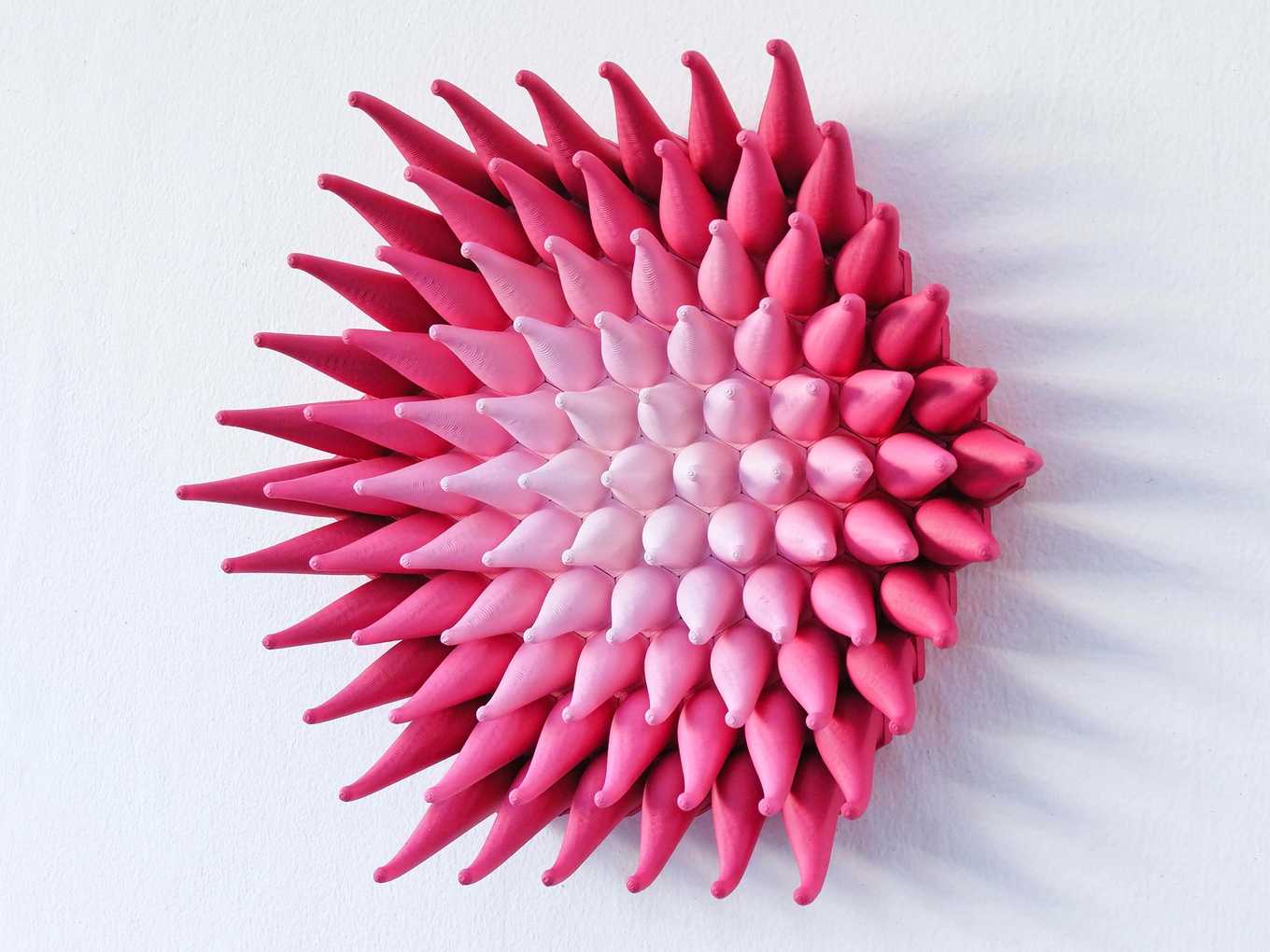 "Blossom Sprouts" is a stunning 3D-printed wall sculpture that captures the intricate beauty of a blossoming flower in an abstract way. The sculpture features a gradient of pinks or magentas, moving from a soft, light hue at the center to a deep, dark shade at the edges, with individual pieces forming a hexagonal shape that radiates outwards. The gradient of colors moves seamlessly from the center to the edges of the sculpture, emphasizing the organic flow of the piece, reminiscent of a blossoming flower.
The 'Sprouts' collection is a series of more accessible sculptures that showcase the beauty and versatility of 3D printing technology. This collection features works that are designed to be easily displayed in any living space, while still retaining the intricate and dynamic nature of my larger works. Each sculpture in the 'Sprouts' collection embodies the interplay between the precision of digital design and the organic beauty of the natural world. With this collection, I aim to make my art more accessible and to highlight the creative potential of 3D printing technology. The collection offers a range of size and color options, allowing collectors to customize their purchase to perfectly fit their space and style.
| | |
| --- | --- |
| Size | 10.5in x 10.0in x 3.2in (27cm x 26cm x 8cm) |
| Weight | 2.23 lb (1.01 kg) |
| Material | Eco Friendly Plastic, Enamel Paint, Stainless Steel Hardware |