Dynamic and Mesmerizing 3D-Printed Wall Sculpture - Inspired by Geological Formations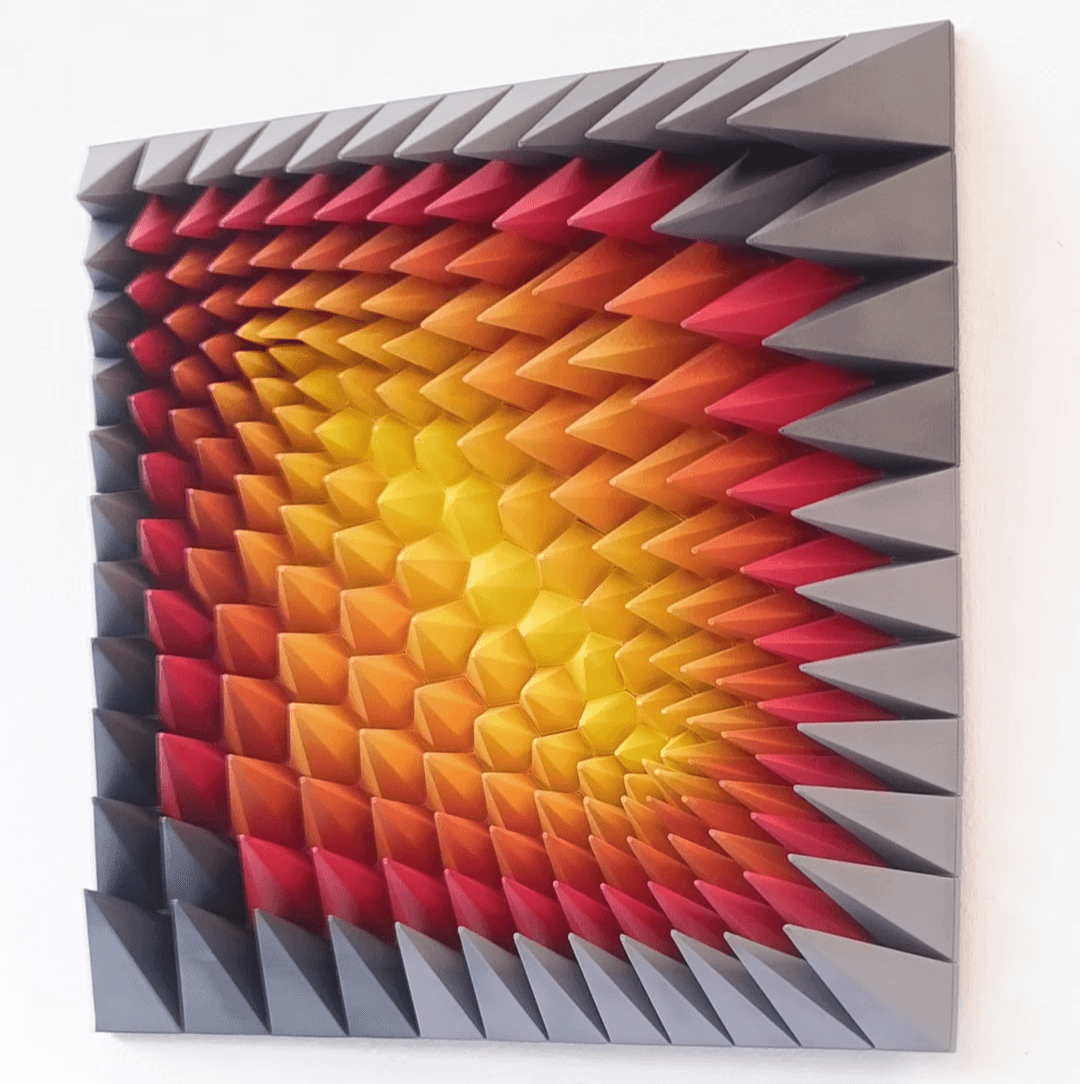 "Volcano" is a dynamic and captivating 3D-printed wall sculpture that captures the beauty and energy of geological formations in a unique and abstract way. The sculpture features individual pieces with completely unique shapes, formed by a Voronoi pattern. This intricate pattern creates a dynamic and organic form that draws the viewer in and invites them to explore the mesmerizing textures and shapes.
Inspired by geological rocks and crystal formations, "Volcano" is named after the color scheme of bright orange in the center, resembling molten lava, and grey pieces forming a ring around the perimeter. The color gradient of bright orange to grey creates a mesmerizing and dynamic pattern that challenges the viewer's perceptions of form and texture.
| | |
| --- | --- |
| Size | 10.5in x 10.0in x 3.2in (27cm x 26cm x 8cm) |
| Material | PLA Bioplastic, Acrylic Paint, Stainless Steel Hardware |